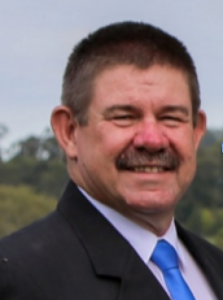 Denis Roe is a Horticultural Scientist based on the Sunshine Coast, Queensland. His clients are as far afield as California, Argentina, Brazil, Vietnam, China, Africa, New Zealand and, of course, Australia.
After graduating from The University of Natal, RSA , with a Master of Science in Agriculture degree, Denis started his agricultural career as a government researcher on lychee and macadamia in South Africa in 1992, but soon joined Westfalia Fruit Estates, South Africa's largest avocado producer, as a Research Horticulturist.
During the next 15 years at Westfalia, he went on to occupy the positions of Nursery Manager, Farm Manager, Commercial Horticulturist, Accreditations Manager, and Technical Manager, and learnt his craft working with and advising the world's best avocado growers, both organic and conventionally grown.
At the end of 2009, Denis and his family moved to Queensland's Sunshine Coast and worked as the Technical Manager of Birdwood Nursery, a large fruit tree nursery, for five years. Here he learnt about Australian conditions and encountered many subtropical fruit growers who were experiencing unique problems.
In 2014, Denis started his business, Subtropical Fruit Farm Consultancy Services, focussing on avocado nurseries and farms, but also servicing lychee and mango orchards on clients' farms. Denis has a solutions-based, integrated management approach to farming and has extensive expertise in avocado tree nutrition, organic production of avocado and compost production.
Denis has authored or co-authored 36 scientific papers and has spoken at numerous local and international congresses, symposia and farmers days. He is widely travelled to all the major avocado growing countries of the world and applies everything he has learnt internationally to solving local farm and nursery problems.
Denis also manages the development of the variety Gem Avocado® in Australia.
Contact Details:
NAME: Denis Roe
BUSINESS Name: Subtropical Fruit Farm Consultancy Services.
MOBILE:  0401546107
EMAIL: denis@avocadofarmadvice.com
WEB:  www.avocadofarmadvice.com