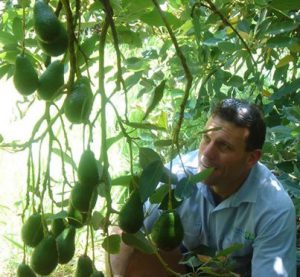 Shane FitzGerald is founder of Total Grower Services and Director of Agronomy Research at Metagen. His keen interest in agriculture started when young when growing up on a crop farm in the Lockyer Valley where there were disease problems. After years of using ineffective fungicides, Shane became increasing interested in soil chemistry and finding new solutions for improving soil performance and managing plant disease.
Total Grower Services specialises in Integrated Crop Management and Shane leads a team who work closely with growers to optimise productivity and disease management using the latest science and  integrated approaches. He overseas large scale production systems and works with some of Australia's largest producers.
In 2003 Shane published a scientific paper in the Australian Journal of Experimental Agriculture, outlining nutrition-disease relationships. This research has been fundamental in treatment approaches used within the business in achieving outstanding crop health and returns for growers.
As Director of Agronomy Research at Metagen, Shane works in close partnership with university microbiologists in furthering leading scientific research in microbiology, soil science and sustainable productivity.
Contact Details
Shane FitzGerald
Metagen